Hello. Doctor Who Series Seven is supposed to broadcast in 2011... but will it? Danny Cohen, the BBC1 Controller, announced the news to the audience at the 2011 Church and Media Conference. One of the attendees at the conference tweeted:
"Danny Cohen says there won't be a full series of Doctor Who in 2012, but a special run for the anniversary in 2013."
Then, later that day, Lizo Mzimba, a news reporter, tweeted:
"Bit of confusion, to summarise: no FULL 13 episode series of Dr Who in 2012. So some episodes will still go out in 2012. Remainder in 2013."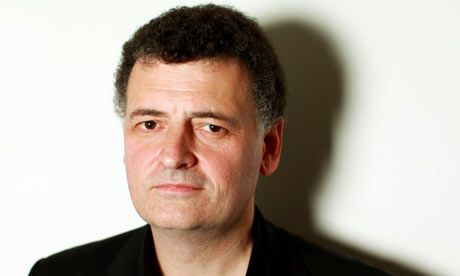 But before you make any assumptions, this does not clear up everything. Some questions still need to be answered: with some of the episodes in 2012 and some in 2013, will the Christmas Special be shown in the middle of the series? And will Episode Specials (like the ones in 2009) be broadcast up until Series Seven starts?
Also, Steven Moffat tweeted this about the subject of Series Seven:
"Misquotes and misunderstandings. But I'm not being bounced into announcing the cool stuff until we're ready. Hush, and patience."
Following on from this, Doctor Who Magazine said this about the matter:
"Doctor Who's future is safe and secure. And there is 'cool stuff' on the way, according to Steven Moffat. We can definitely vouch for that."
Finally, Sam Hodges from the BBC tweeted:
"Situation stays the same - 14 episodes commisioned, starting in 2012. How they will play out will be revealed at a later date."